Leading the Way We Are New Brunswick
AV Group NB has provided a robust economic stimulant for New Brunswick by transforming forest fibre infrastructures and resources and human resource skills into innovative, higher value-added uses. We're differentiated from other pulp and fibre mills in the province because of the dissolving grade pulp that we produce exclusively for viscose staple fibre manufacturing.
Committed to Excellence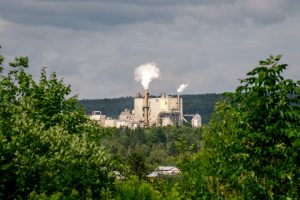 Nackawic
Atholville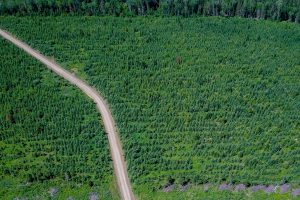 Woodlands
Nackawic: Specialty Cellulose Pulp
After converting the facility to produce dissolving grade pulp, AV Group NB's Nackawic mill and the surrounding area continues to grow due to our niche manufacturing of cellulose used for textiles. Nackawic is located on the beautiful Saint John River, close to Crabbe Mountain and the City of Fredericton, with direct access to the largest and most diverse hardwood forest in New Brunswick.
Location | 103 PINDER ROAD, NACKAWIC NB E6G 1W4
Atholville: Specialty Cellulose Pulp
Situated on the pristine banks of the Restigouche River, our Atholville Mill is located in the town of Atholville – just a short drive from the City of Campbellton and Sugarloaf Provincial Park. This location offers our employees the best of both big city and small town living, while working as part of a global network. Along with our Nackawic mill, AV Group NB Atholville produces cellulose tailored to manufacture viscose staple fibre for use in the textile industry.
Location | 175 MILL CH, ATHOLVILLE, NB E3N 4S7
Woodlands: Operation
Collectively, AV Group NB manages over 1.6million acres of company-owned and public (Crown) land under two Crown licenses.
We are committed to protecting our woodlands and the environment by exceeding forest management performance standards and committing to world class, third party Sustainable Forest Management Certifcations.